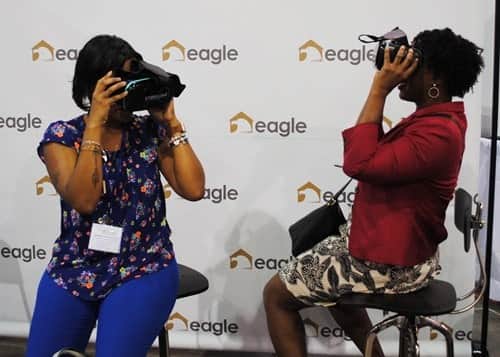 Imagine walking through a home before it is built – exploring each room, viewing 360 degrees of possibility without ever leaving your couch. The Washington Post article on virtual reality features our own Executive VP, Josh Goldschmidt. The full article can be found
here.
Josh Goldschmidt, executive vice president of Eagle Construction in Glen Allen, Va., says his company opted to use virtual reality to sell homes at its GreenGate community in the west end of Richmond because it wanted to showcase the newly designed four-level brownstones, which have glass accordion walls and roof terraces and are unusual for that region.
"Right now we can't get buyers into the houses or even onto the property because it's a construction zone, so we had BDX build us a virtual-reality model that people can see in our design center or with our app," Goldschmidt says. "The virtual model is identical to what we are building, right down to the exact model number of each appliance and cabinet and the exact flooring. We've already sold 15 houses at prices that exceed the surrounding market."
Goldschmidt says the company's research has found that buyers spend a lot of time looking at photos of houses before purchasing a home. He says virtual reality is the next step beyond photos and offers a more realistic sensation of actually being in a house and seeing each item.
"I can see us using it again, particularly for cutting-edge communities like this one because it's a good fit," Goldschmidt says. "The virtual-reality version of the model cost between $5,000 and $10,000, which is far less than actually building a model home, which costs $100,000 just to furnish."
Goldschmidt says he has showcased its virtual model to consumers and to real estate agents with a headset. Better yet, he says, the company has cardboard Google boxes with the Eagle logo that he provides to customers to use with the Eagle app on their smartphones.
"This is the best marketing tool out there, because for $6 a box we give them something they can take home and share with their friends and neighbors," Goldschmidt says.