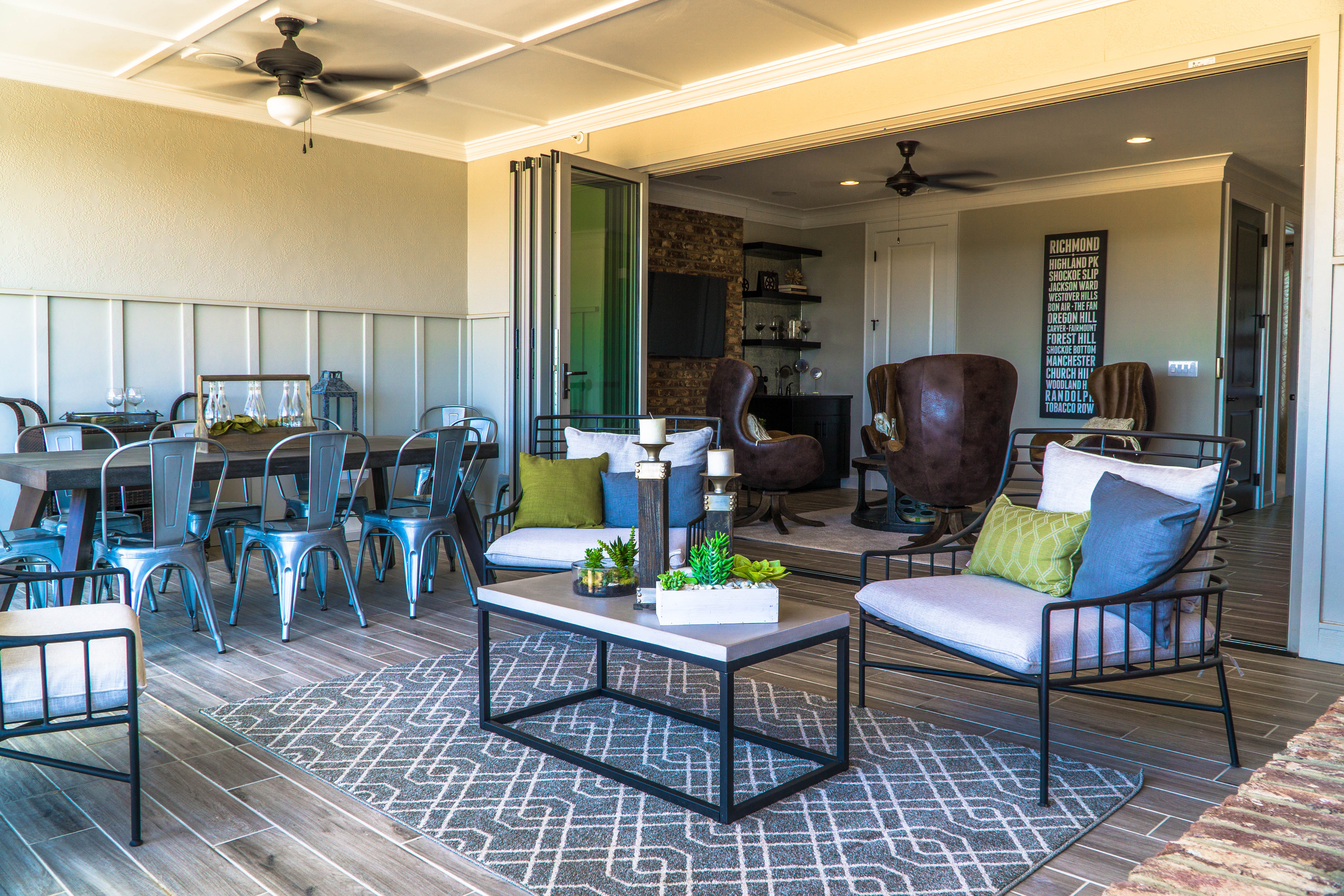 Read the full article on Richmond.com
here.
When Ted and Carrie Theisen decided to move from McLean to Richmond last year, they had a pretty good idea of what they were looking for. They loved the historic architecture in the Fan District, and they appreciated the walkability of some of the city's shopping and dining destinations, such as Carytown and Scott's Addition.
When the Theisens bought a home, though, they looked beyond the city limits. And they didn't choose a historic property, either. Instead, they bought a 4,300-square-foot town home in GreenGate, an urban-style, mixed-use development under construction in western Henrico County.
Looking to Short Pump for urban-style living might have seemed unlikely just 15 years ago. But GreenGate is the second mixed-use community that Eagle Construction of Virginia has developed there, and the concept has proved to be popular. (Eagle took over development of West Broad Village in 2009.)
Mixed-use communities, which often combine restaurants, retail stores and commercial buildings with town homes and single-family residences in a relatively small, walkable space, offer conveniences that traditional suburbs often don't.
The increasing popularity of mixed-use communities is also part of a multigenerational push for a lifestyle that emphasizes authenticity, simplicity and connection, said Burt Pinnock, a principal with the Richmond-based Baskervill firm and the leader of the team that designed GreenGate's retail and commercial components.
"Consider that together with the 'silver tsunami' – people edging toward retirement with no need for the four-bedroom, three-bath home on a ½ acre – and we see the increasing desire to return to 'communities' that are truly villages where we can live and work and play," Pinnock said.
For GreenGate's retail and commercial components, Pinnock's team drew from a wide range of historic models, including 19th century industrial architecture and Midcentury Modern.
To further evoke the flavor of urban life, Eagle hired Richmond artist Ed Trask to paint murals on some of the commercial buildings.
Most of the construction on GreenGate's retail component is finished, with 82 percent of it leased. Work has begun on the first of two medical office spaces. When done, the two spaces will cover 90,000 square feet.
Eagle is GreenGate's sole builder.
Construction on GreenGate's residential component began in November 2016, and the model home opened in June 2017. When it's built out, the development will have 190 low-maintenance town homes as well as 40 single-family homes.
"Currently, 29 individual homeowners have moved into town homes, with several more under contract," said Tiffanie Lohr, an Eagle sales associate and the site agent for GreenGate.
Eagle will begin selling GreenGate's single-family homes in the next few weeks, she added.
The first section of single-family residences will have villa-style homes with first-floor master bedrooms.
For GreenGate's town homes and single-family residences, Eagle's designers drew on a mix of architectural styles associated with the city's historic districts, including the Fan, Lohr said. However, they also have features more commonly associated with suburban settings, including driveways and garages.
Town home sizes range from 3,033 to 4,300 square feet. The single-family homes will range from 2,700 to 3,200 square feet.
Prices for the town homes start in the low $500,000s, and prices for the single-family homes will start in the upper $500,000s.
"Sales are going well," Lohr said. "We've seen a steady pace of three to five sales a month."
In the future, Eagle plans to install a walking trail, a community clubhouse and a lounge pool. Several green spaces will also offer social settings throughout the development.
In the meantime, the Theisens, who were among the first homebuyers in GreenGate, are settling in.
"When we arrived, we were warmly welcomed, and it felt like home immediately," Ted Theisen said.
They especially enjoy being able to walk to restaurants and shops.
"The walkability factor here is so important," Carrie Theisen said. "We've lived in suburbia and closer in. We missed the walkability aspect."
And when they have to climb into their car, the Theisens don't miss the traffic congestion they faced in Northern Virginia's sprawling suburbs.
"We grew up in Nebraska," Ted Theisen said. "So we wanted to move down to Nebraska-type traffic."