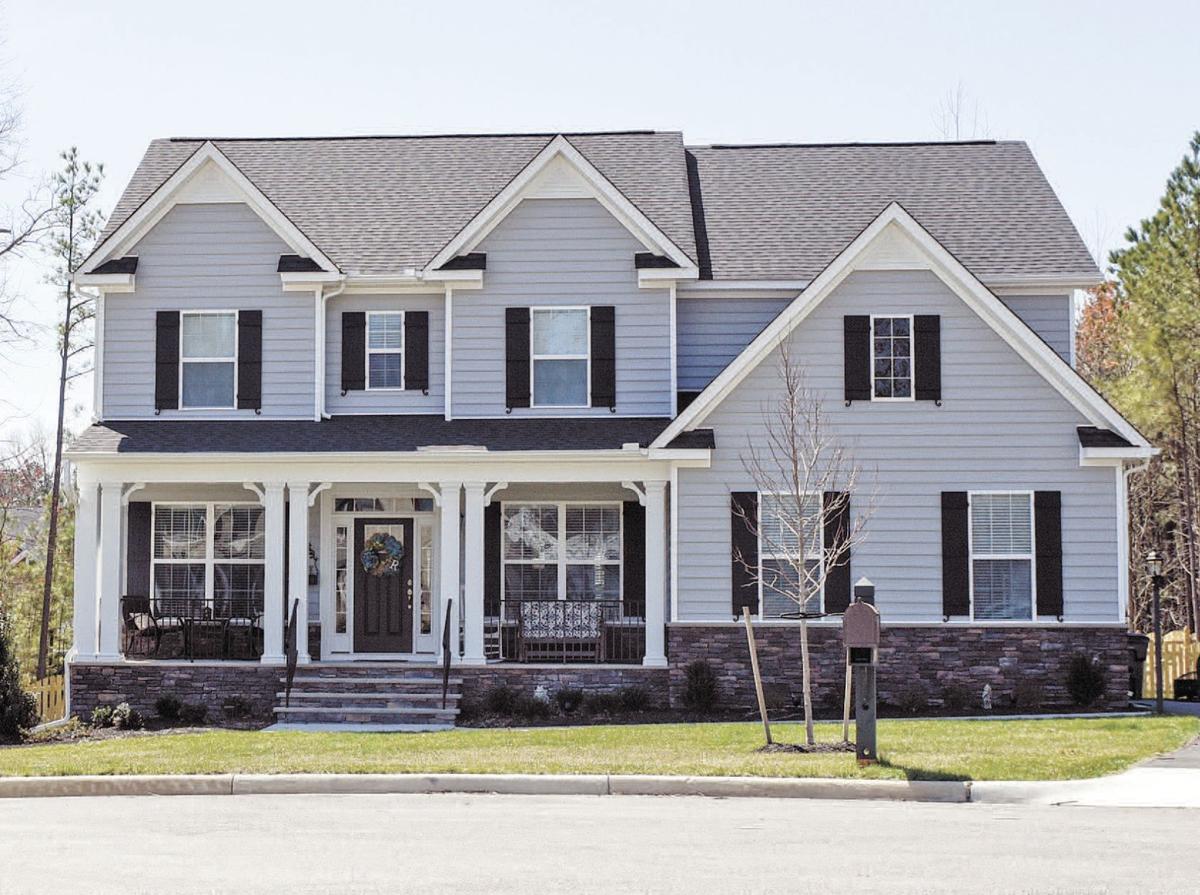 When David Cloak set out to develop the FoxCreek community in Chesterfield County back in 2004, he had a clear vision for what he hoped it would become.
"Our plan all along was to have a community that addressed all demographics, from homes for young families to executive estate homes and then, finally, our active-adult community," said Cloak, president of Chesterfield-based Terraforge Communities Inc. "Our concept was to provide a community people could live in and cycle through with homes that fit their lifestyles."
To achieve that, Cloak created three distinct neighborhoods.
Wynwood at FoxCreek offers town homes and single-family homes in a compact, walkable configuration inspired by traditional Richmond neighborhoods such as the Fan District. The 255-acre neighborhood has pocket parks and a children's play area, and Cloak plans to add a small village center with shops and a day-care center. When it's completed, the neighborhood will have 600 residential units.
The 300-acre neighborhood known simply as FoxCreek offers large estate homes set on lots that range from a half acre to three-quarter acre. It will have 500 homes when it's finished.
The third neighborhood, Greenwich Walk, is designed for residents 55 or older. When completed, the 80-acre neighborhood will have 450 residential units and a community center. Construction on the neighborhood began this year.
"It will take a few more years to finish the entire community," Cloak said.
The estate-home neighborhood is the closest of the three to being finished. Eagle Construction of Virginia is currently building the last section of homes there.
Eagle's presence represents a strong finish for the estate-home neighborhood, Cloak said.
He added: "We've had a number of builders in the community over the years, and Eagle is one of the most prestigious."
Eagle will build 37 homes in FoxCreek's estate-homes neighborhood. The company began construction in 2016, and it has built 19 homes so far. It currently has two spec homes under construction.
"The homes are traditional brick-fronts, but they also have European and Arts and Crafts details," said Jessie May, an Eagle sales associate and the site agent for the company's homes in FoxCreek.
Home sizes range from 2,800 to 4,000 square feet. Prices range from $400,000 to $600,000.
So far, Eagle's sales have been strong.
"We had three sales last month, and three to four should close in the next month," May said.
FoxCreek's convenient location and its extensive amenities are helping to drive sales, as is Eagle's ability to customize its homes, she added.
The large lot sizes are appealing, too.
"We have a couple lots that are three-quarter-acre," May said. "With new construction, that's a rarity."
Two of the Eagle section's newest homeowners, Mark and Sally (they asked that their last names not be used), moved into their 3,000-square-foot house in February. They relocated from Atlanta last fall, and they spent six months looking at homes and getting a feel for their adopted city.
"We kept coming back to the Midlothian area because it suited us," Sally said.
The couple anticipated buying a two-story house with a first-floor master suite.
"But we were truly after a Ranch," Sally said. "We're in our early 50s, and we don't want to climb stairs."
Then they found an Eagle-built, Ranch-style home on the market in FoxCreek. They liked the floor plan and the fact that most of the attic had flooring.
"It's great for storage," Sally said.
They closed on their home just as two other homebuyers in the same cul-de-sac moved into their homes.
"They're awesome neighbors," Sally said.
Mark and Sally are 99 percent unpacked, but they're still painting a few rooms.
"It's a beautiful, brand-new home, but you've got to bring your character into it," Sally said. "It feels like home already."