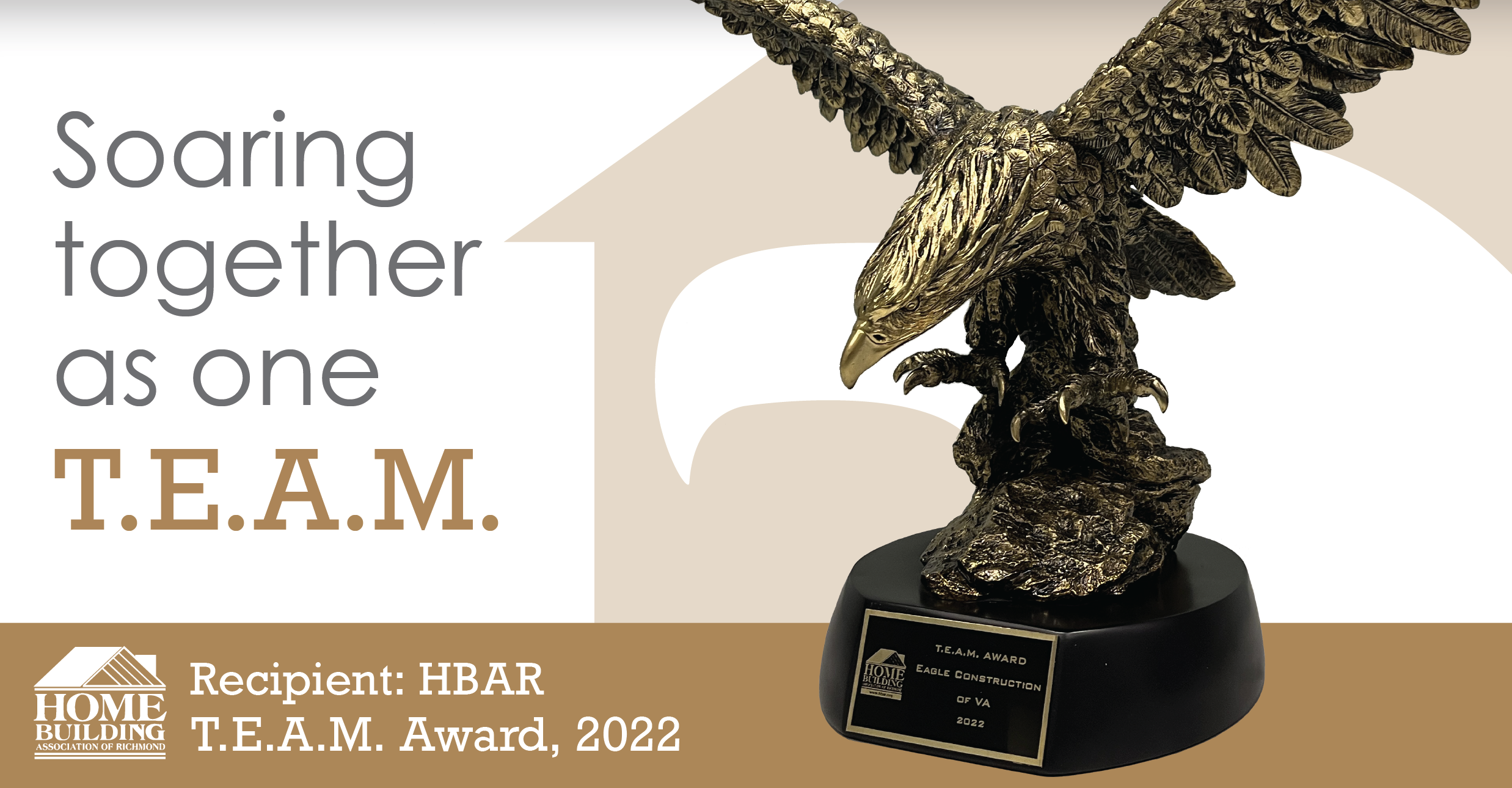 On December 1, Eagle Construction was honored with the 2022 T.E.A.M. Award presented during the Home Building Association of Richmond's (HBAR) annual President's Dinner. Given each year by the HBAR Associate Council, the award recognizes one builder-member who best exemplifies a commitment to doing business with partner-members.  
For every home constructed in Richmond, a builder may enlist more than 55 subcontractors, suppliers, and vendors. These "partner-members" are invited to vote for the builder-member they work with and feel upholds their respect and dedication to excellence in teamwork. The builder-member receiving the most votes is bestowed the T.E.A.M. Award. 
This year, that builder is Eagle Construction of VA.
As HBAR CEO, Dana Markland, stated: "'Together everyone achieves more' is the essence of what the Home Building Association of Richmond is all about… When we work as a team, our entire industry soars like an eagle."
We couldn't agree more—or be more proud of our partners members. At Eagle, we believe our greatest success comes in building, working, and winning together as one team.