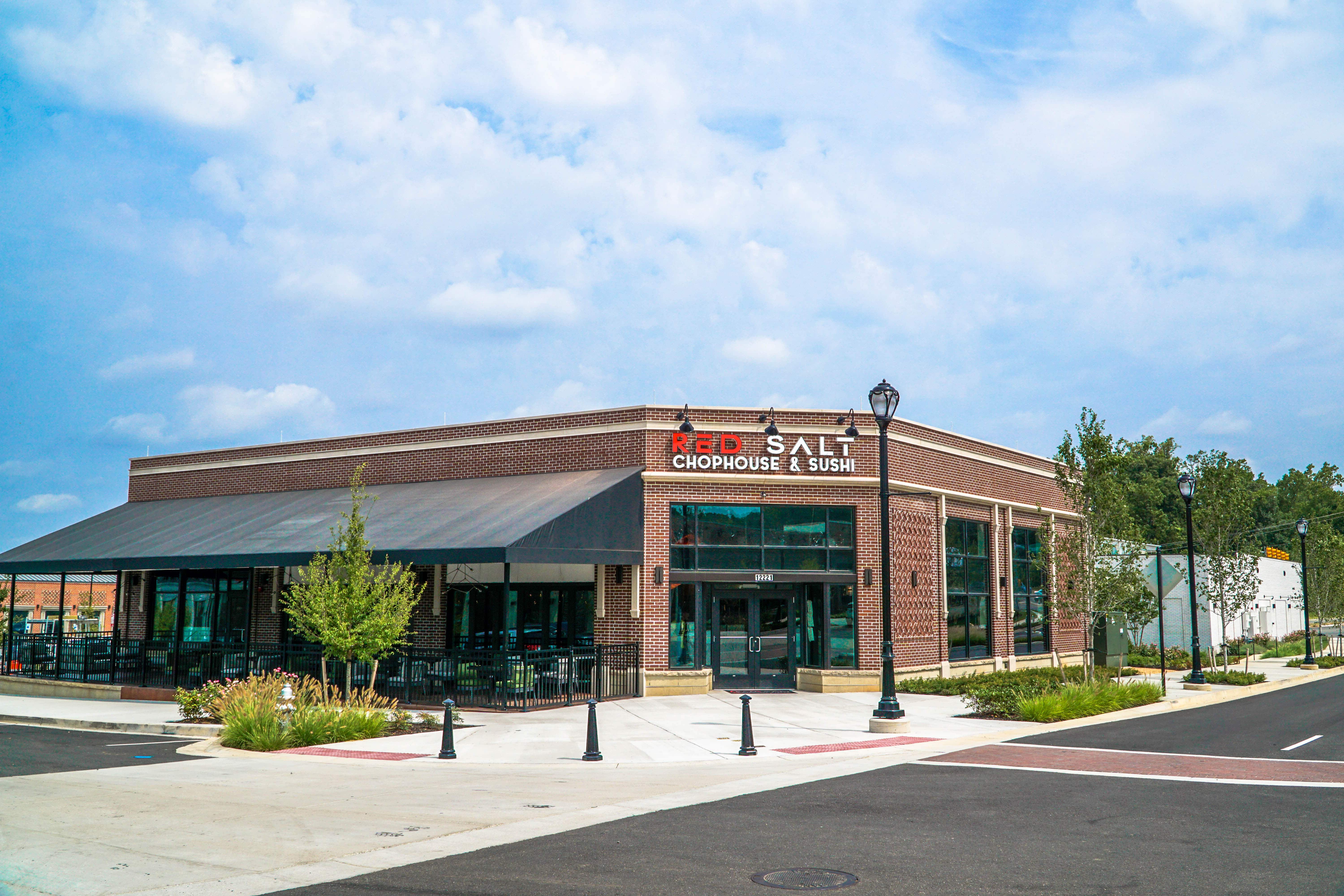 With new locations upcoming in Shockoe Bottom, the Fan and downtown, a busy    local restaurateur has pulled the curtain off a new venture in Short Pump.

At 6,000 square feet, Red Salt is one of the largest restaurants in the development, which includes Mellow Mushroom and two restaurants from Richmond Restaurant Group
set to open this year.
Red Salt serves sushi and steak options for lunch and dinner daily. The menu includes prime rib, grilled lobster tail, truffle fries and lobster mac and cheese.
"It's a fitting concept for the area," Tsui said.
The space was designed by local designer Patricia Holley. Michael Pellis was the architect. Richmond-based private equity firm Markel | Eagle Partners, the developer of GreenGate, served as general contractor. Tsui would not say how much he invested in the new restaurant.
Red Salt's name, menu and interior design were developed around a theme of Himalayan salt, a pink salt that is one of the purest on Earth and used to cure sushi and season steak.
As soon as patrons walk into Red Salt, they will notice an illuminated Himalayan salt wall surrounded by a sushi prep station, as well as large booths.
A wine room and two private dining rooms can seat 20 and 50 people, respectively. Tsui said a dividing wall separating the two can be removed to accommodate a maximum of 70 patrons. To add more privacy to the rooms, he's installing electrostatic glass on the doors in a couple months, where flipping a switch frosts the glass.
Overall, Red Salt can seat 230 people. The staff of about 80 is led by general manager Kim Love. Mike Lindsey serves as executive chef, while Hai Truong oversees the restaurant's sushi service.
With Red Salt making its debut, Tsui is mulling concepts for three more restaurants the group has in the works.
He said he's planning to introduce a pizza restaurant for his forthcoming outpost in the Cary Street Station development at 101 S. Davis St.
He's also in the planning stages for 326 E. Broad St., where the ground floor, which now houses Sunny Men's Wear, will be closed and converted into an EAT restaurant.
Down in Shockoe Bottom, Tsui is taking over River City Diner at 7 N. 17th St.
"We have a lot happening and it's all been announced in a fairly short amount of time," Tsui said. "But we're forging ahead with our plans. Richmond is growing and the dining scene needs to grow with it."