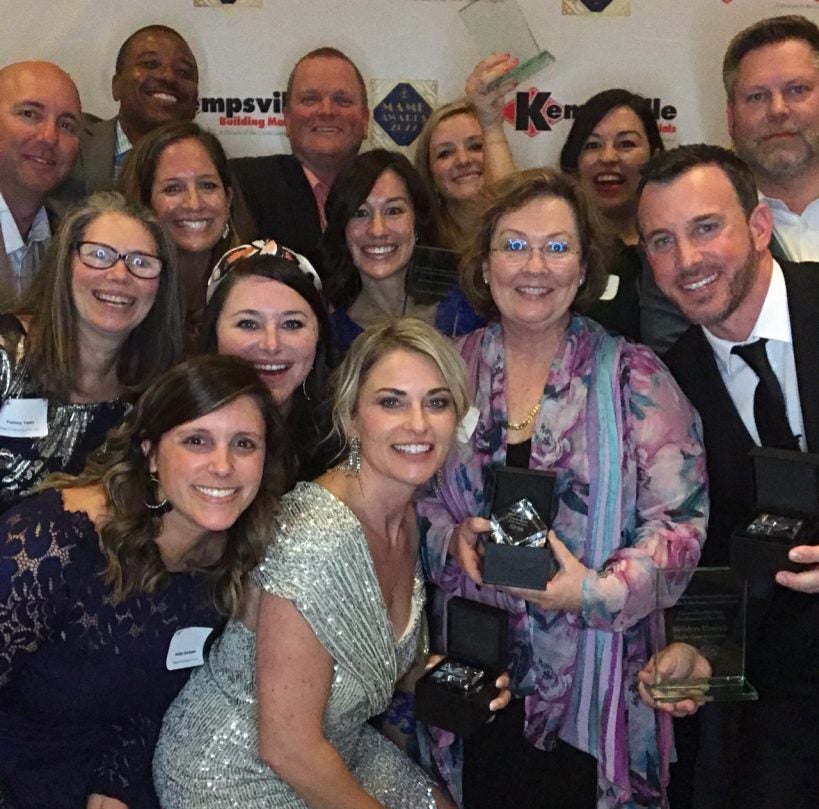 The Homebuilding Association of Richmond (HBAR) has announced the 2021 Major Achievement in Marketing Excellence (MAME) Award winners. The ceremony was held on Thursday, April 14th and honors the best of the best in the new home construction and remodeling industry. Eagle Construction took home 11 honors:
Best Design Center
Community of the Year (251 to 500 homes): Readers Branch
Best Model Home (Townhome/Condo $700-$900k): McRae & Lacy
Online Sales Counselor of the Year (101+ Homes): Lindsay Price
We also had several Sales Volume award winners!

Platinum
Tiffanie Lohr
Jon Philipp
Bruce James
Bo Shelton
Jessie May
Gold

Team Sales Volume Award:Bo Shelton & Jon Philipp
Eagle is proud to be recognized among the area's top home builders!